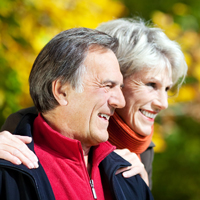 Are your teeth discolored, cracked or decayed? Often, traditional dental restoration procedures used to address these issues are slow and costly. If you want to improve your smile effectively and affordably, dental bonding may be just what you need to create a dynamic smile.
Unlike other restoration procedures, like veneers and crowns, dental bonding rarely requires the use of anesthesia. Your dentist will simply smooth the surface of your damaged teeth and mold a putty-like resin for application where needed. This tooth-colored resin is then bonded and hardened to your teeth using an ultraviolet light or laser. Just like that, your teeth can look and function better than ever.
In addition to being faster, dental bonding also removes far less enamel, keeping your natural teeth in better condition. Dental bonds help to restore your smile in the following ways:
Repairing chipped or cracked teeth
Repairing decayed teeth
Closing gaps between teeth
Improving discolored teeth
Improving your teeth's shape
Helping teeth last longer
Because dental bonding requires less time and material, they cost much less than alternatives like crowns and veneers. However, most dentists recommend dental bonding for small procedures because they will not last as long.
If you are interested in finding out more about dental bonding, contact Westerville Dental Associates through our website or call us directly at (614) 882-1135. Westerville Dental Associates standard is to be the very best at providing our patients "optimal care", while making them "Feel Right at Home".